<![if !vml]>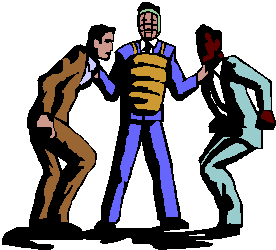 <![endif]>Early Internet Patent Wins Appeal
One of the first Internet patents I wrote was U.S. Patent No. 5,774,660, which was written back in 1996. At that time it was hard to find any patents that even mentioned basic Internet concepts such as URL addresses, so we had to include a lot of background material on how Internet browsing works. This patent is now one of the most-cited patents in the world with over 200 citations.
Resonate, the original owner of the patent, made load-balancers that can distribute incoming requests among servers at a large server farm. Their patent describes a method of transferring a TCP/IP connection from the load-balancer to the assigned server. The assigned server can then communicate directly with the client, bypassing the load balancer.
The lower court ruled that when the claims said "sending web data to the client" that this implied "bypassing" the load balancer. This was critical since a competitor might get around the patent by sending packets back through the load-balancer, even though the load-balancer wasn't needed for the return path.
The patent text did talk about the advantages of bypassing the load-balancer, but one set of claims did not claim bypassing, but only claimed transferring the TCP/IP connection. Normally, the words in the claims are supposed to be given the most weight. If the claim doesn't say "bypassing", then the court shouldn't add the word "bypassing" to the claims. Unfortunately, courts often needlessly break this rule of claim interpretation.
The lower court's decision was appealed to the special patent-appeals court in Washington DC. This appeals court handles all patent appeals, so they specialize in patents, often producing better and more consistent decisions.
The appeals court overturned the lower-court decision, ruling that when a patent describes two different problems, it is not necessary for each claim to solve BOTH problems. Thus the claimed invention of TCP/IP state migration did not have to solve the second problem of congestion at the load balancer. Bypassing the load balancer was not required.
This may seem obvious, that if the claim does not say "bypassing", the claim doesn't have to bypass. However, it took several years to resolve this one issue. Other issues are still pending, and the case will go back to the lower court for more proceedings. The case is not over yet.
The appeal decision came out in the fall of 2003, three years since the court case was filed, and five years since 1998 when the patent issued. All together, it has been 7 years since the patent was filed. The company itself went public, it's stock crashed with the rest of the Internet stocks, and the company has been sold. 
Patent Office Moves to New Building
The PTO in Washington DC has been in Crystal City, near the Reagan (DCA) airport in Arlington, VA, for many years. Since the PTO is so big, it occupies parts of 18 different mid-rise buildings over a several-block area. With new security issues since 9-11, having gov't offices in many buildings has become a more critical problem.  
The PTO has been constructing a campus of 5 buildings a few metro stops farther out, in Alexandria, VA. The new buildings will have integrated security screening. There will also be a museum, auditorium, and cafeteria. The buildings are laid out in a U shape surrounding a central green space and gardens. The buildings are 10 stories tall.
The first employees moved into the first building in December after a ribbon-cutting ceremony. Over the next year or so, more than 7,000 PTO employees will move to the new campus.
<![if !vml]>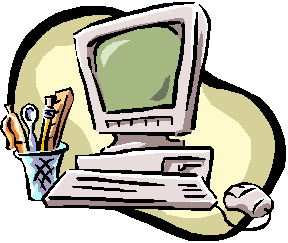 <![endif]>
Paperless Patent Office
As patent examiners move to the new campus, they will leave most of their paper files behind. The patent office has been rapidly scanning all paper files into electronic file wrappers. Paper copies of patent references are being phased out in favor of on-line viewing.
Over 34 million pages have been scanned in so far, making this one of the largest image file databases in the world. Over half a million pending applications have to be scanned in, and the PTO receives over 300,000 new patent applications a year. While over 60% of trademarks are filed electronically, only perhaps 5,000, or 3% of patents were e-filed last year.
Discover The Patent AGENT Advantage...
Effective – 200+ Patents Issued
Engineers spend less time explaining inventions to another engineer
Patent Commissioner to Resign In Jan.
James Rogan, the current Commissioner of Patents & Trademarks, announced that he will resign  in January to work in the private field. He was one of the US Congressmen who led the impeachment of Bill Clinton, and had many connections on Capitol Hill. During his tenure, much progress toward an all-electronic PTO has been made. Patent commissioners are political  appointees, but lower-level directors are career PTO employees.
200 Patents Issued
After 10 years of writing patents as a full-time Patent Agent, over 200 applications that I've written have now issued as patents. Congratulations to all the inventors!
You can view the 209 issued patents I've written at my website:
http://members.aol.com/stuapatent
Rates Set for 2004
My hourly rate for 2004 will be $180 per hour, billed in quarter-hour increments. Fixed-price quotes are available for patent applications to facilitate budgeting and avoid expensive surprises.
Prosecution work such as amendments and other paperwork is billed at the hourly rate. Litigation-support work is billed at a higher rate.
Patent searches are billed at a flat $400 for U.S. abstract searches. Patents can be viewed on-line.
Stuart T. Auvinen
429 26th Ave.
Santa Cruz

,

CA

95062
(831) 476-5506              
(831) 477-0703 (FAX)
Stu@pacbell.net
StuaPatent@aol.com
http://members.aol.com/stuapatent
<![if !vml]>

<![endif]>
© 2003 Stuart T. Auvinen, all rights reserved.
The views expressed are solely those of the author and do not represent legal advice.
Stuart Auvinen is a Patent Agent registered with the U.S. Patent Office (Reg. No. 36,435). He is a former IC design engineer who writes patents for high-tech companies.
Stuart T. Auvinen
Patent Agent
429 26th Ave.
Santa Cruz, CA 95062-5319
          Address Correction Requested